awesome!
Sent to you by curt via Google Reader: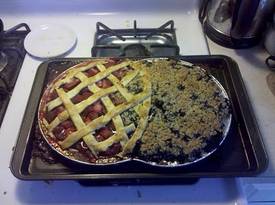 I can't find any further info on this Venn piagram, but surely it belongs in the annals of great math related food humor.
Update: It only took nine minutes for more context to arrive, courtesy of adamhst in the comments: this was created by Redditor HungryHungryHippy in celebration of the last Pi Day.
Things you can do from here: